The band have played at hundreds of weddings, corporate events and private parties throughout the years. Having worked hard to gain a reputation for being one of the UK's leading party bands, Popwork work tirelessly to ensure that each and every show is as good, if not better than their last.
As you might expect, playing to so many varieties of audiences would call for varied genres of music. Popwork cater for all age groups and tastes by mixing up their standard set lists with material from their extensive back-catalogue for the benefit of a mixed-age event like a wedding, birthday party or outdoor festival.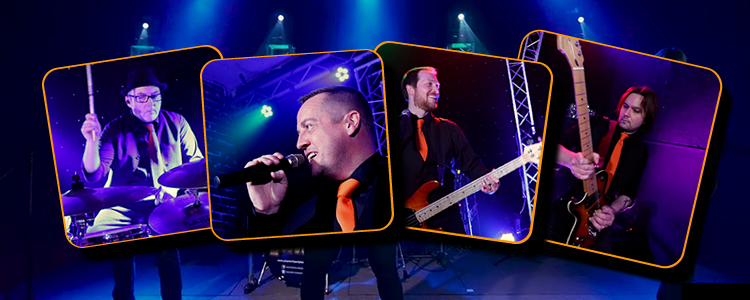 There is a lot of pressure on anyone organizing a wedding or corporate event, to find a perfect band that guarantees both an incredible night of live music, as well as a full dance floor from start to finish. It is also increasingly hard to find a band that are happy to adapt their performance to suit your musical tastes and preferences. This is why Popwork are so often the band of choice. They pride themselves on their attention to detail, adaptability, professionalism and dedication, but what makes them really special is the magic that happens on stage.
Thinking about booking the band?

Professional and Technical Expertise
With a combined total of 60+ years experience in the entertainments industry, you can guarantee that you're putting your faith in a very reliable and professional party band.
Popwork strive to make each and every one of their shows a smashing success, and want to help you to get the best out of them. Most importantly, they want your guests to be buzzing about the event you've laid on as much as you want them to be.
The technology that the band use for every show means that they get the very best out of every venue they play in, be it a small club setting to a large concert hall. Their state of the art JBL and Crown PA system means that the audience gets the absolute best possible sound quality every time.
For Your Reassurance
All of this of course, would mean nothing without it being backed up by testimonials from the band's clients. Over 90% of Popwork's annual diary is made up of repeat business and referral based work – Popwork pride themselves in the relationships and trust that they have built up over the years with both their clients, and their followers.