PLI stands for Public Liability Insurance and PAT stands for Portable Appliance Testing. Both are extremely important when booking a live band, and often get overlooked.
Your venue may have asked you for the band's certificates which are of course no problem to supply. We are insured up to £10 million and all of our equipment is passed annually for electrical and performance compliance.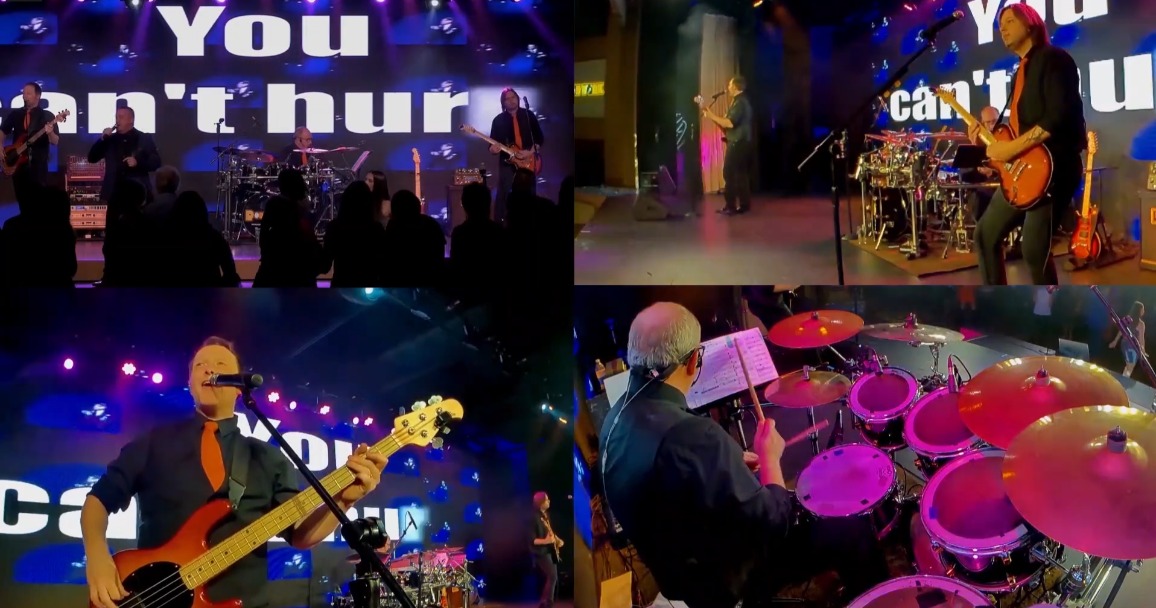 We use quality professional equipment only – there's no room for compromise when you're getting paid to perform.
All of our instruments and equipment are of the best quality, and all of our microphones for vocals and drums are high quality industry standard mics from Audix, Shure and Sennheiser.
Our sound system comprises of a top of the range 5 kilowatt (5kW) FBT active speaker system, with our sound being mixed from an Allen and Heath QU16 mixing console.
We use Sennheiser in-ear monitoring systems with custom moulded Shure IEM headphones.
For our keyboard tracks and visuals we use an Apple Macbook Pro with fully licensed QLab software, and an Allen Heath ZED6. All of our visuals are HDMI high resolution.